Home
Talk

35
347pages on
this wiki
| | | |
| --- | --- | --- |
| " | I'm telling you, people. Everyday we wake up is another blessing. Follow your dreams and don't let anyone stop you! Never say never! | " |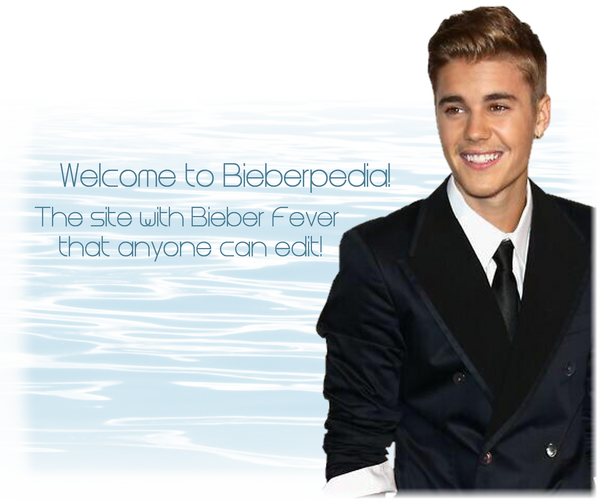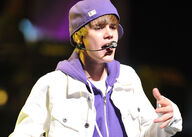 Justin Bieber
(pronounced /ˈbeːbər/, BEE-bər; born March 1, 1994) is a Canadian pop/R&B singer. His performances on YouTube were seen by Scooter Braun, who later became his manager. Braun arranged for him to meet with Usher in Atlanta, Georgia, and Bieber was soon signed to a joint venture between Braun and Usher and then with L.A. Reid and Island Def Jam.
For all Justin Bieber lyrics, go here.
His debut single, "One Time", was released worldwide during 2009, and charted within the top thirty in over ten countries. It was followed by his debut release, My World on November 17, 2009, which was certified platinum in the United States, which at the time gave Bieber the highest debut by a new artist in the year, and made Bieber the first artist to have seven songs from a debut album chart on Billboard's Hot 100 chart. (Read More...)

"
Journals
" (also known as Complete My Journals) is the second compilation album by Justin Bieber, released as a digital download on iTunes on December 23, 2013 by Island Records. A ten-week digital download campaign entitled Music Mondays, in which one new song was released every Monday night, was held from October 7, 2013 to December 9, 2013. Journals includes five previously unreleased songs in addition to the ten Music Monday releases. Despite promotions of the album that helped Bieber reach number one on the Social 50 chart and the release planned to capitalize the sales rush before Christmas, the album did not fare well commercially, thus it did not chart on the Billboard 200 due to its first week sales going unreported. It was met with mixed to negative reviews from critics.

Are you excited for Justin's new music this year?
Twitter
Follow @justinbieber Tweets by @justinbieber
Loading RSS data...
Loading RSS data...
Loading RSS data...
Loading RSS data...
Loading RSS data...

Take NOTE: There is a Zero Tolerance Policy regarding vandals and other anarchist-like activities. Vandals will be dealt with swiftly with the appropriate force.
Did you know
...that Justin Bieber's middle name is Drew?
...that he can solve a Rubik's cube in under one minute?
...that he used to be scared of thunderstorms?
...that when he was in school, he got an "F" but changed it to a "B" so his mother wouldn't yell at him?
...that he wants three kids when he gets married?
...that he had his first kiss at 13 years old?
...that he likes French, English and Australian accents?
Create blog post
Blogs
Some of the people from my wiki have seen your wiki, and went behind our backs and made dumb pages. We have banned them for 1 day, so hopefully they learn their lesson. Our wiki means no harm to you,…

Read more >

A Great effort guys to get everyone updated! keep up the good work. There are hard times but as Justin says "NEVER SAY NEVER"! :)

Read more >

I am new to this wikia and look forward to working with it!

Read more >
See more >