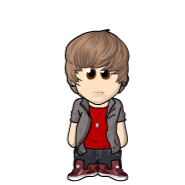 WeeWorld is a game and messaging content company based in Glasgow, Scotland, with offices in London and Boston, USA. the company is the creator of WeeWorld.com, a social network targeted towards teens and tweens. The company is also well known for its brand of instant messaging and chat-based avatars, WeeMees.
Promotion
Edit
WeeWorld has promoted artists such as Justin Bieber, Taylor Swift, Cody Simpson.
Ad blocker interference detected!
Wikia is a free-to-use site that makes money from advertising. We have a modified experience for viewers using ad blockers

Wikia is not accessible if you've made further modifications. Remove the custom ad blocker rule(s) and the page will load as expected.